Open your favorite browser and start editing on OpenStreetMap.org with the iD editor. Click on Map Data and tick the Photo Overlay (Mapillary) box. All images captured on Mapillary will be visible for you to do your edits. You can also include detected Traffic Signs by ticking Traffic Sign Overlay (Mapillary).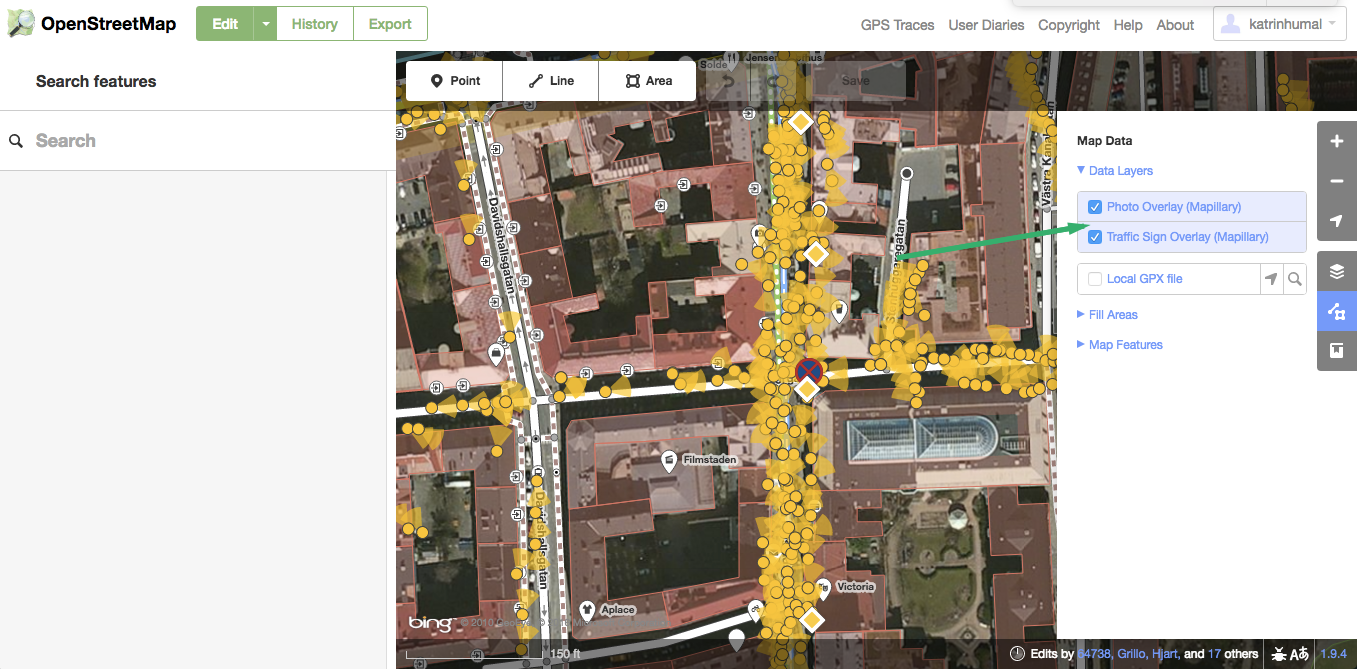 If you discover something interesting to map while exploring areas on the Mapillary web app, just click on the three dots icon (...) on the right and select Edit via iD. This will take you right to OpenStreetMap and you can start editing.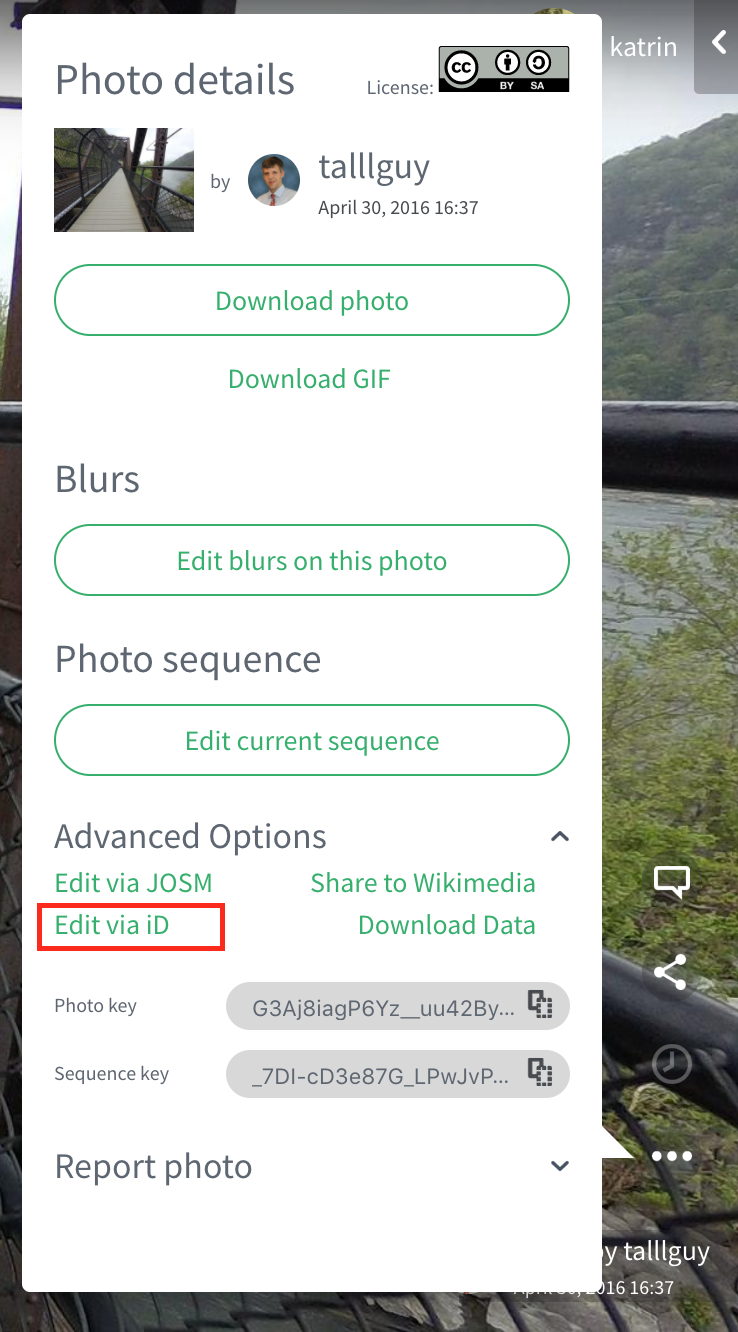 We also have a video tutorial for the iD editor.
For tips on workflows, check out our blog: