To use Mapillary images in the JOSM editor, navigate to Edit -> Preferences -> Plugins and search for Mapillary. Once you get the plugin installed, you can add a new layer with Mapillary images by clicking on Imagery -> Mapillary. Now you can navigate through sequences, zoom into images to catch every little detail you might need and derive all the information you want.
You can filter images by date and user, and you can use all the handy tools and plugins of JOSM to create complex edits enriched with information from street-level images. Notice the marker for images with detected Traffic Signs that helps you identify traffic patterns, turn restrictions and other important aspects of transportation.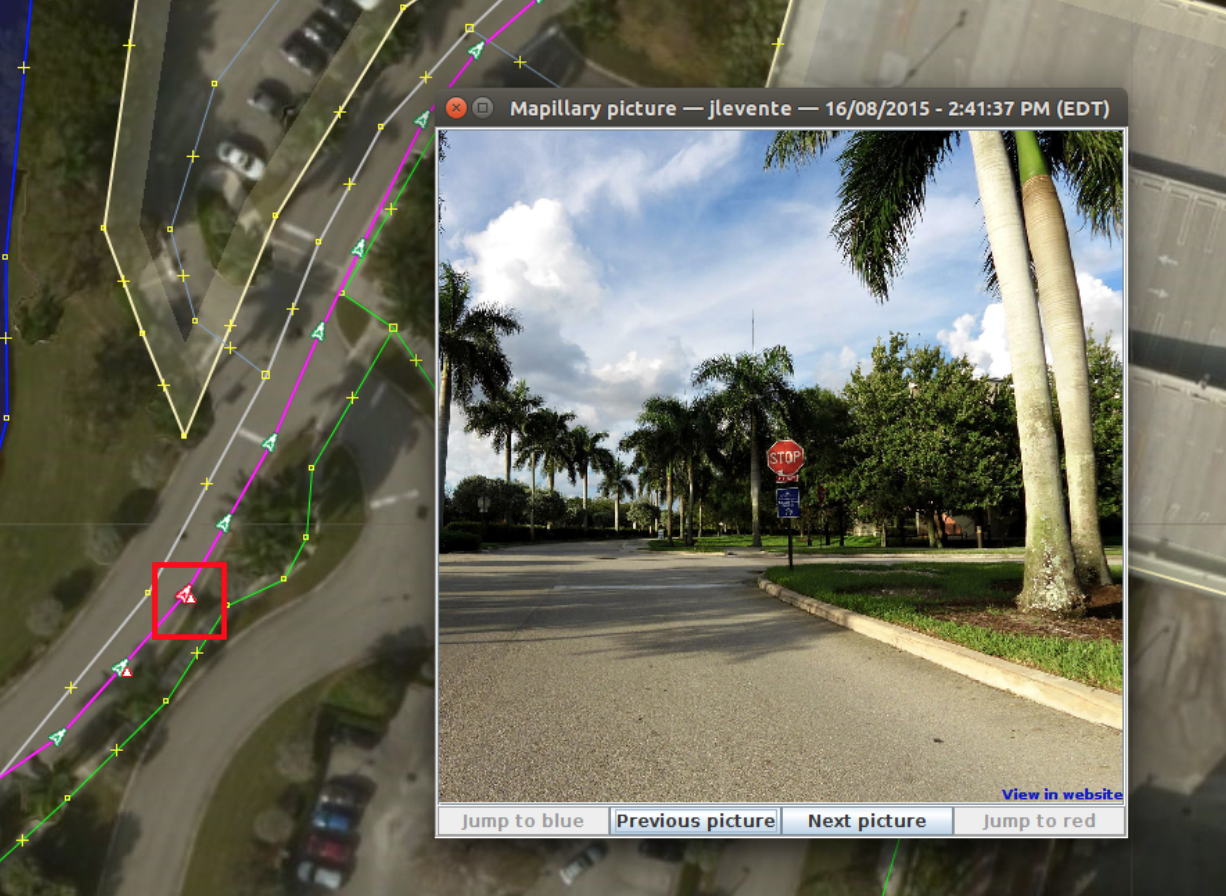 The plugin also has an Import/Export functionality which can be useful if you want to save images locally or if you have taken images outside the Mapillary apps. Once you've imported some images, you can just drag them to their real position and upload them to our servers by clicking File -> Upload pictures. To do so, you will need to authenticate the application first in Edit -> Preferences -> Settings -> Mapillary dialog panel.
To start your mapping campaign from the Mapillary web, first remember to tick Enable remote control in JOSM's Edit -> Preferences -> Remote Control before clicking on the Edit via JOSM option on Mapillary. Then, if you discover something interesting to map while exploring areas on the Mapillary web app, just click on the three dots icon (...) on the right and select Edit via JOSM. This will take you right to OpenStreetMap and you can start editing.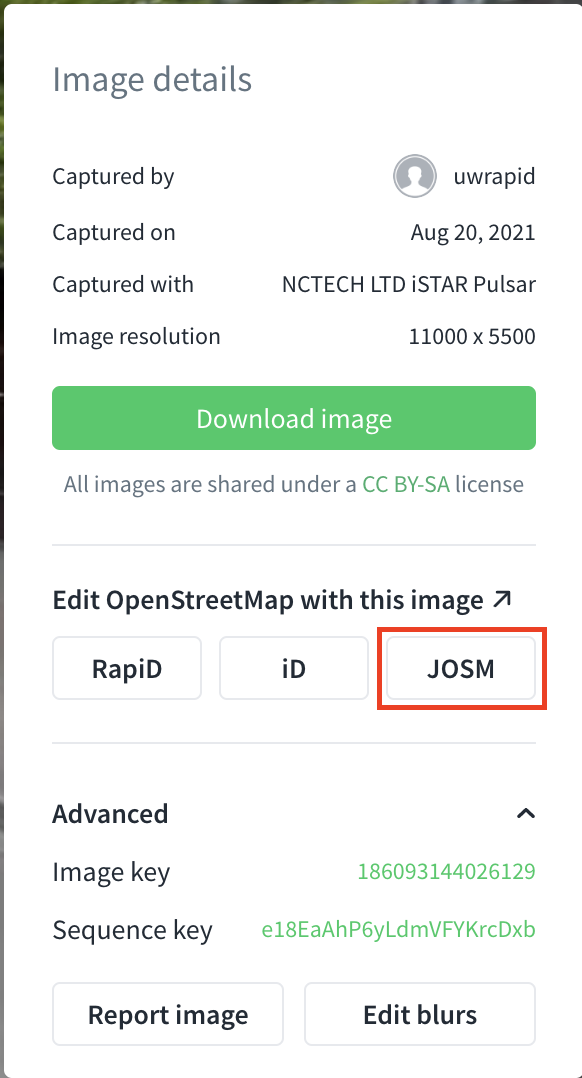 Also, take a look at our video tutorial for the Mapillary JOSM plugin.