We respect people's privacy. When you upload your images to our servers, we automatically process them to blur out faces and license plates. Nonetheless, when possible, avoid taking close-ups of people and focus instead on the surroundings. Make sure you are only capturing images in unrestricted areas.
If you see an image that you or someone else has taken that may violate privacy, you can report the image on the Mapillary web through the three dots (...) menu (this is available even if you're not logged in). You can also always contact support@mapillary.zendesk.com and tell us about it so that we can take care of it.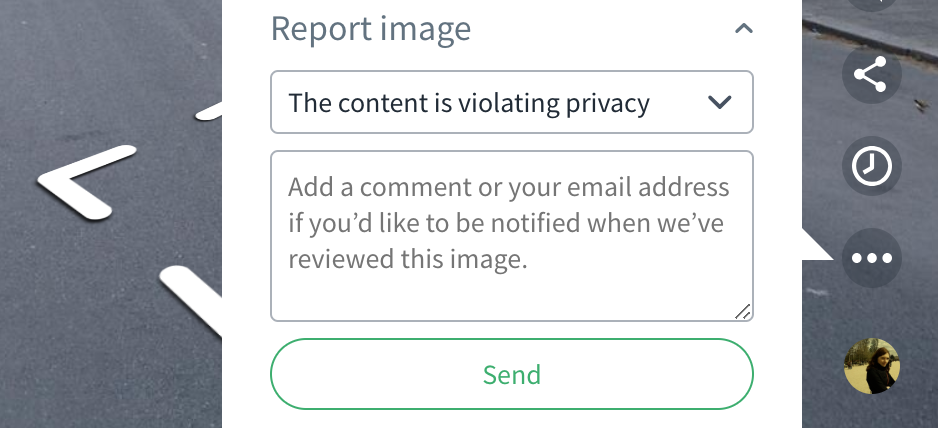 If you want your account to be deleted, please go to your profile dashboard and request deletion. Note that once your account is deleted, the images you contributed will still be visible on the map and become anonymised, so your username will not be tagged to them anymore.