The purpose of the blurring tool is to allow users to step in if our automatic blurring algorithms fail. With the blur editor, you are able to blur parts of an image that have been missed.
In this article you can read about general blurring guidelines, using the blur editor, and how the blur requests get approved.

What to blur
From every request you submit, our algorithm can learn and improve. Therefore, it's good if you're careful with the blurs and follow our tips on what to blur.
What should be blurred:
Faces

Vehicle license plates

Inappropriate or private parts of the image
What shouldn't be blurred:
Whole people

People from behind when the face is not seen

Billboards, advertisements, brand labels

Street, traffic and information signs
When viewing an image you can zoom in on it (using the mouse scroll), which means that details of the image may become sharper. Therefore, it may be necessary to blur more details than are visible when initially viewing the image. Ideally, we want to blur whatever is readable/recognizable when you zoom to the maximum in the image. This will be as sharp as it gets (so you won't later find another version of the image where you can see more clearly).
How to submit blur edits
To submit blur edits, select the triple-dot icon (...) when viewing an image on the Mapillary web, and then "Edit privacy blurs". You will enter the blur editor mode where you can add and review the blurs applied to the image.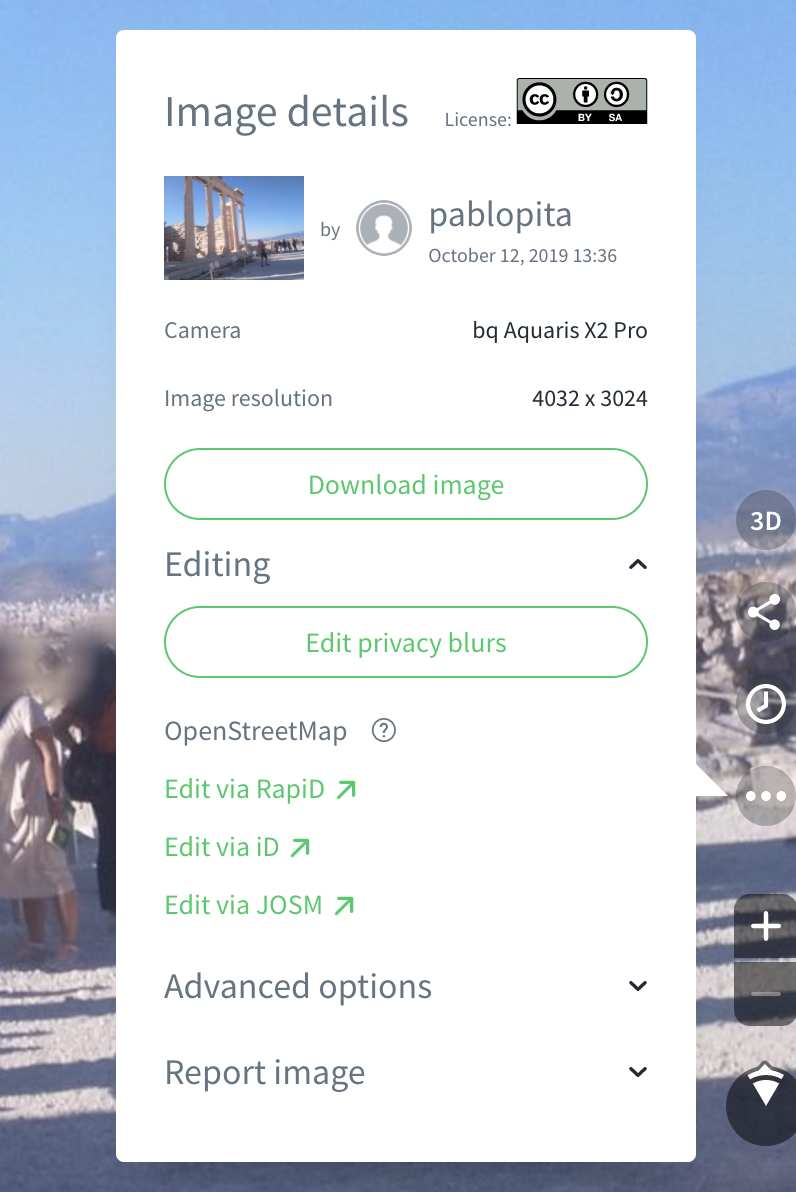 All blurs related to this image are marked and numbered in the sidebar as well as in the image. You'll be able to see the blurs you've created that are pending for review and the ones that were already confirmed.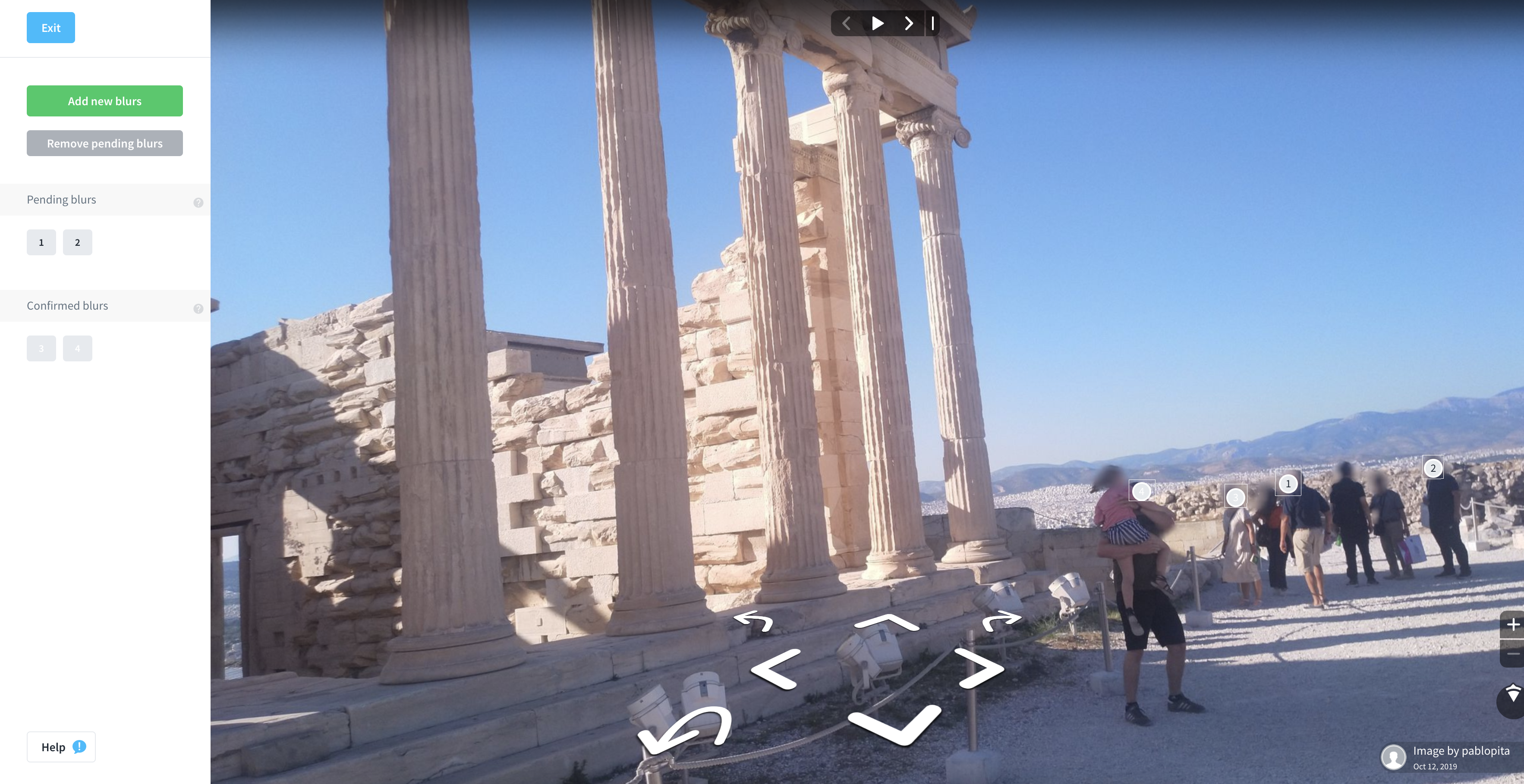 If you want to add a new blur, click on the "Add new blurs" button, then draw a rectangle on the image to mark where the new blur should be. You need to also click on the "Approve" button to submit the new blur.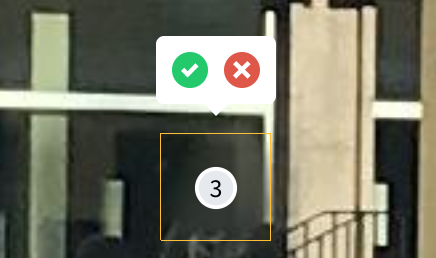 You can't edit a blur's shape or location so if you want to correct something, just reject the current blur and add a new one.
Admin review
Blurs will get reviewed by a Mapillary admin before actual blurring on the image is updated. You can change your pending blurs as long as they haven't gone through review yet. Once a blur gets reviewed, it moves to the "Confirmed blurs" section in the sidebar and cannot be changed anymore. Blurs that admins reject will not be listed any longer. Due to cache, it may take up to 24 h for the actual blurring to be updated on an image. Please allow a few days for your blur edits to take effect.