Mapillary for Android lets you capture, upload and explore images with your mobile phone, and get an overview of your profile and Mapillary activities. Currently, you cannot connect to an external camera (like an action camera or 360° camera) via the Android app, but we're working on it.
When you first open the app, you are required to sign into your account. You will need an internet connection for that.
If you don't have an account, please create one. You can use your existing Facebook, Google, or OpenStreetMap account to create an account on Mapillary, or sign up via email.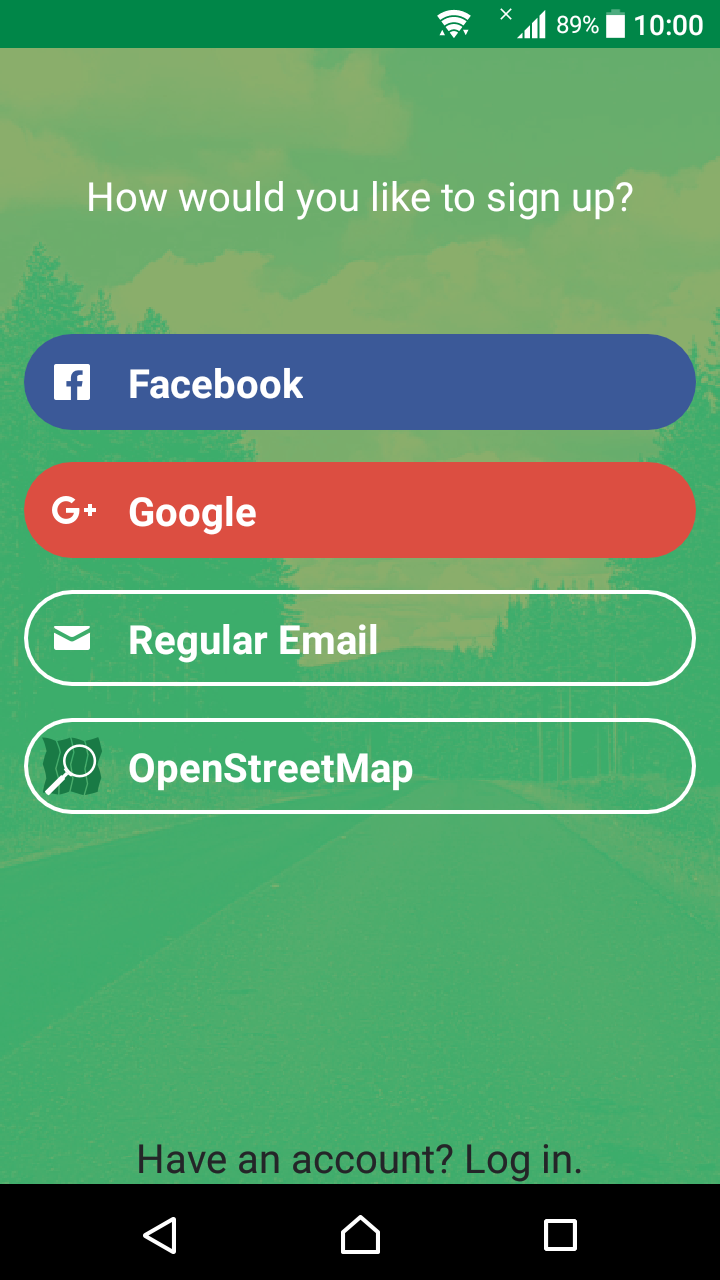 The signup flow (with email)
To sign in via any of the available methods, you need to have signed up and/or enabled signing in via that method first. I.e. to use your OSM account to log in, you need to either have used the account to sign up with Mapillary, or to go to your profile settings on the web and connect your OSM account.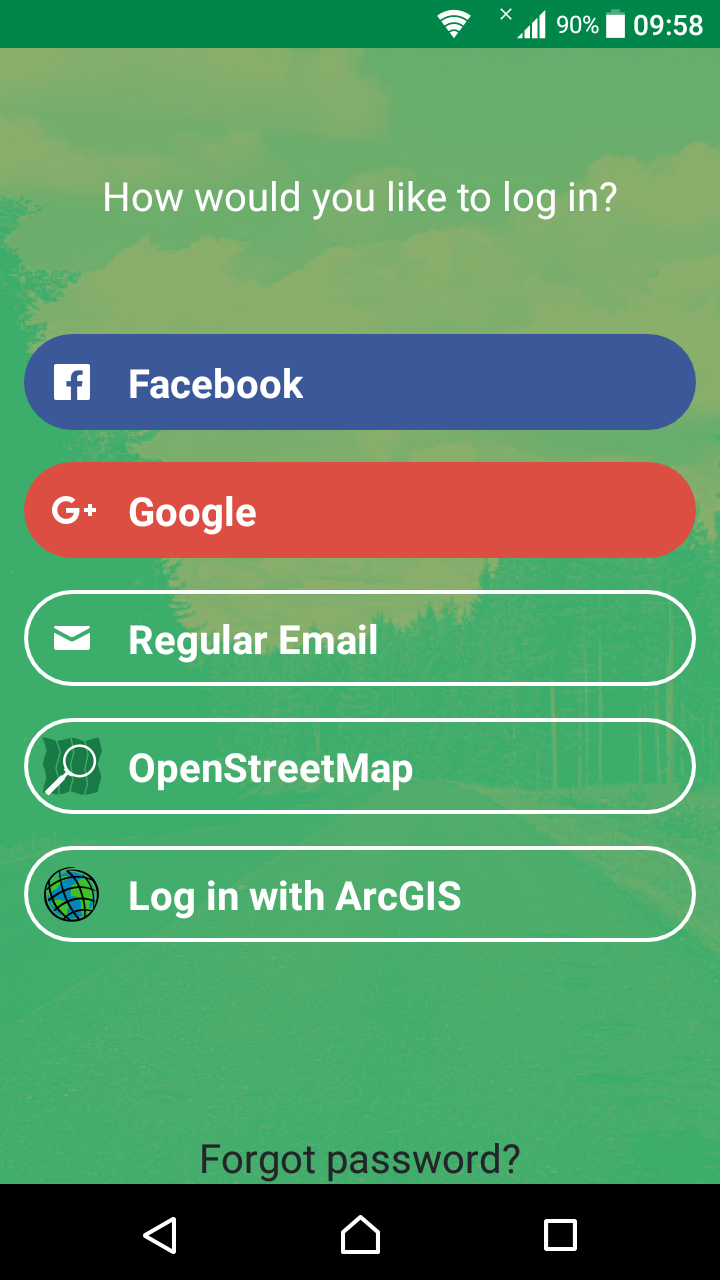 The login flow (via email)
When you're signed in, you can access a number of screens. The Home screen will display a feed of your Mapillary activities. The Explore screen lets you search for places and explore the images that people have contributed to Mapillary. The Capture screen lets you capture your own images, which you can then review and upload in the Upload screen. The Profile screen will display your Mapillary profile together with everything you have uploaded.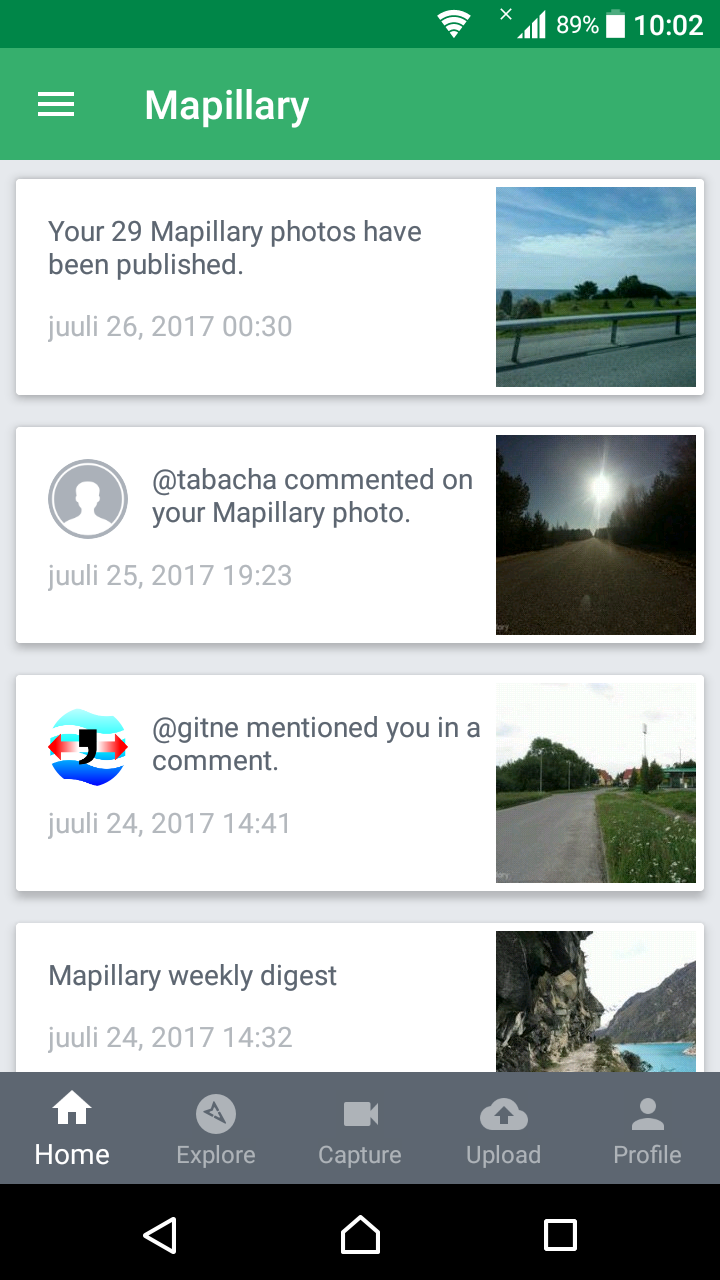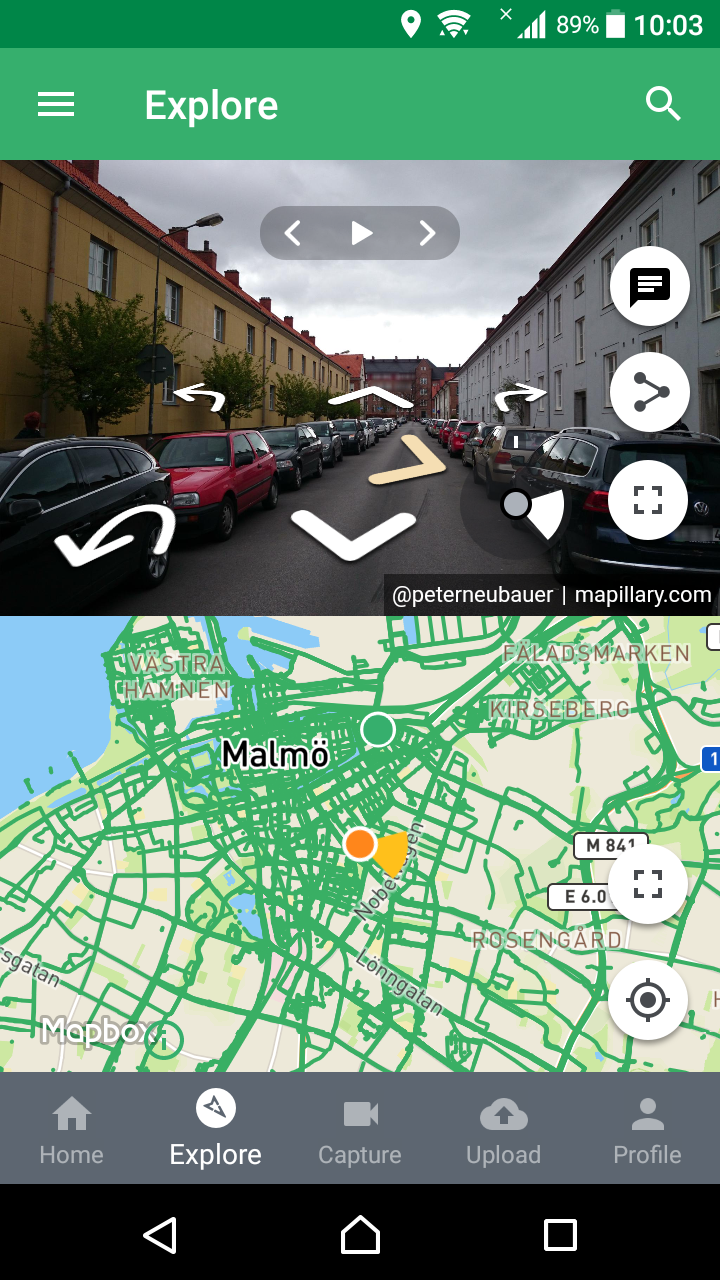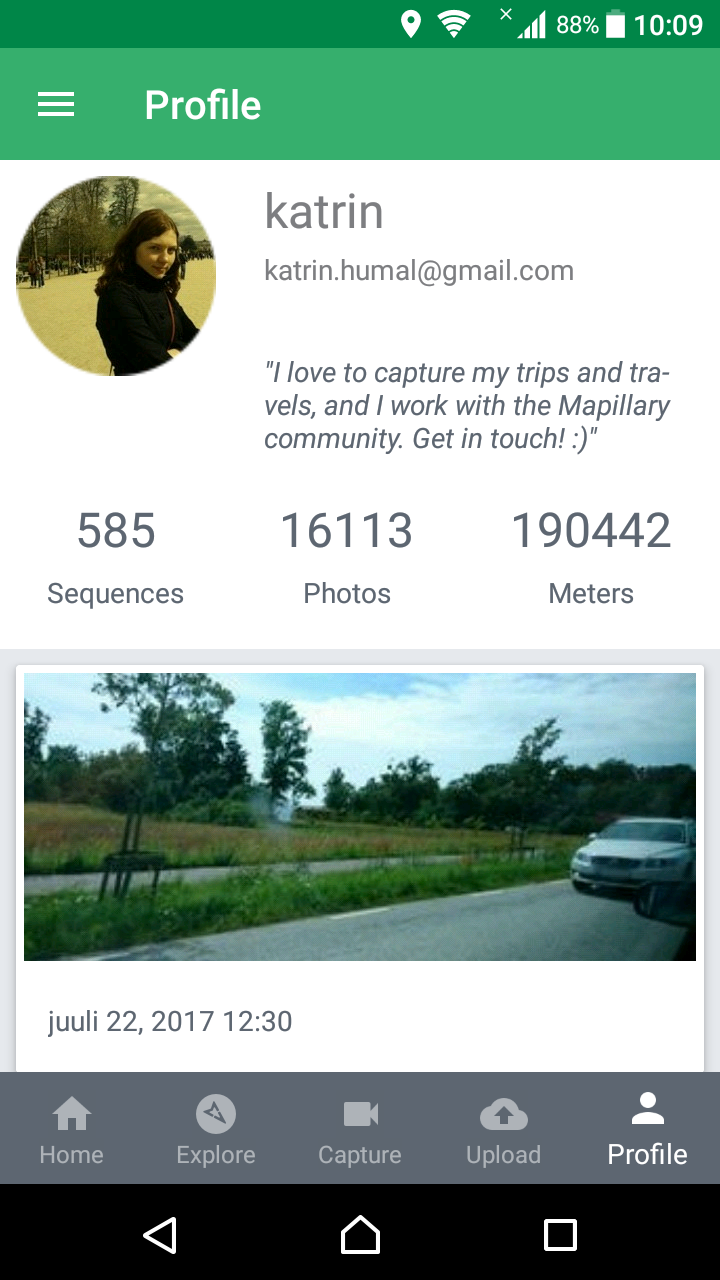 The Home, Explore, and Profile screens
There is also a hamburger menu (swipe from the left) where you can access a number of app settings, log out, join the beta tester group for the app and send us debugging logs if necessary.