Mapillary for Organizations is a workspace that lets organizations use and create street-level imagery and data. By adding individual Mapillary accounts to your organization, you build up a team that works together.
With Mapillary for Organizations, you can:
Contribute street-level imagery owned by the organization

Explore imagery and automatically extracted data in your area of interest

Download data as a GeoJSON or shapefile to use in external tools and i

ntegrate imagery using our

API
Mapillary for Organizations is accessible through the Mapillary web app. Our mobile apps don't include organization features for working with imagery and data, but you can still use the mobile apps to capture and upload imagery to your organization.
Setting up an organization
To start, you need to create an individual account on Mapillary. Once you've logged in to the Mapillary web app as an individual, use the switcher at the top of your profile to create an organization.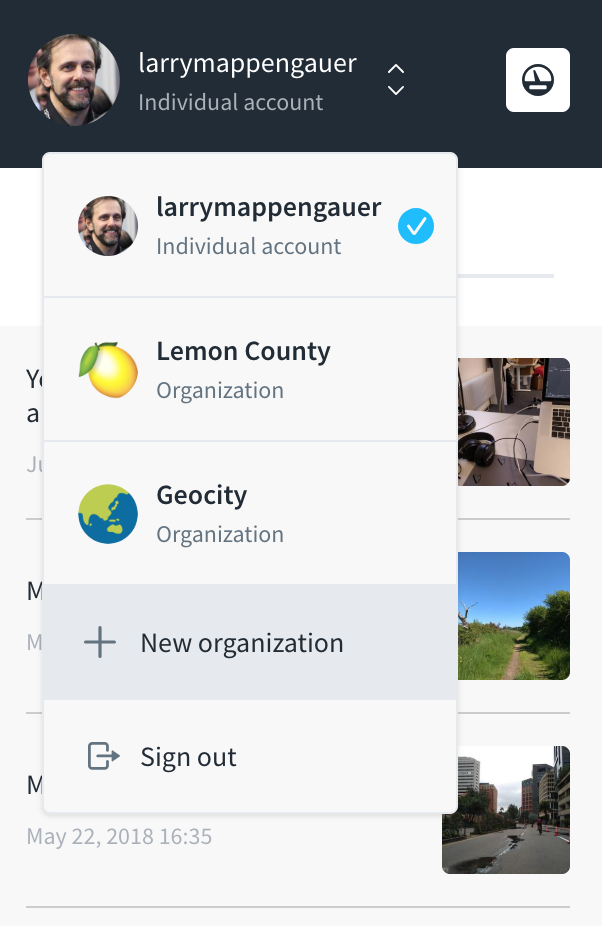 You will be asked to name your organization. This name will be displayed on the organization profile. It's case-sensitive and accepts spaces but not special characters. As you insert this, another name appears that defines the URL of your organization profile.
The URL string can't contain any spaces and is not case-sensitive. If you don't like the one that's automatically suggested, you can edit it using the button that appears next to it. Note that the URL string has to be unique so if it already exists (for another organization or individual account), you will be asked to edit.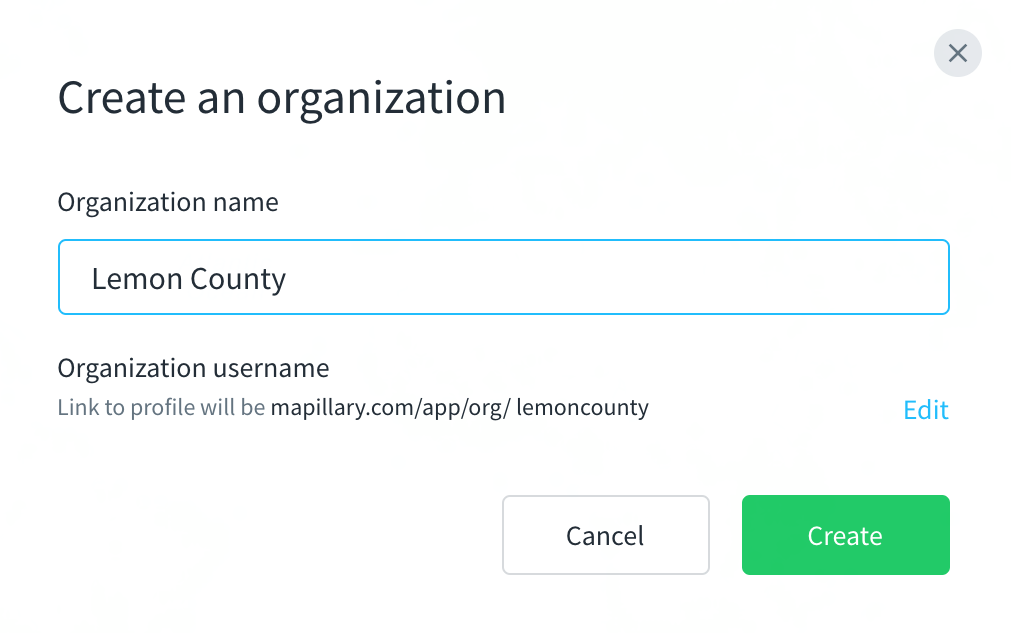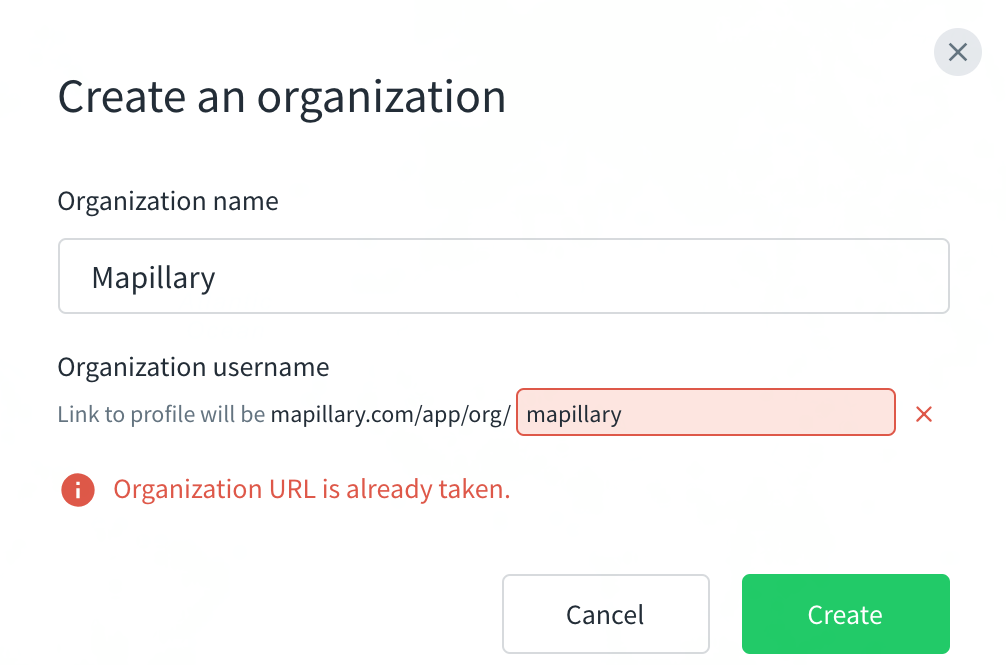 When you click "Create", you will see the new organization appear in the switcher menu. Click on it to switch to organization view—then you'll see your organization profile and can access your organization dashboard to manage team members or change your organization's settings.