Mapillary uses computer vision to detect traffic signs and point features in street level imagery, then predicts map locations of the detected items. Downloading Mapillary traffic signs and point features is possible in the Mapillary Web App. 1500 different traffic sign classes and 42 point feature classes can be downloaded via the user interface.
How to download Mapillary map data on Mapillary Web App
Visit

mapillary.com/app

Login into your account

Click Map Data icon at top to view Map Data menu

Select traffic signs/point features to show map data

Zoom to display map data at least city level, where data will render

Click the

Download

button to get a feature collection of map data in JSON format

You can reset your selected traffic signs/point features by clicking

Reset

button
Please note that if the download button is not clickable, you will need to zoom in to be able to download map data. If you would like to download data for a larger area, please download map data with the Mapillary API.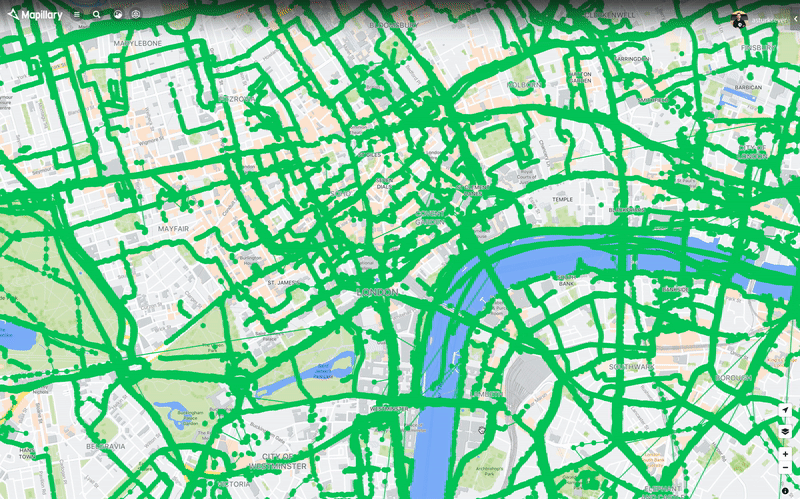 Mapillary imagery and map data are available for use in compliance with the Terms of Use, and particularly the Commercial Terms (section 12). Please let us know how you are using Mapillary map data and send your feedback regarding your experience downloading map data with the Mapillary Web App.