Mapillary automatically extracts traffic signs detected in Mapillary imagery as point features on the map. (For more information and the list of detected traffic signs, refer to the article about map features.)
You can explore traffic signs on the Mapillary web app. To turn on traffic signs, click on the "Map data" icon at the top of the Mapillary web app and flip the switch for "Traffic signs".
You can filter for individual traffic signs, categorized by country and sign type (like prohibitory, regulatory, etc.). Select the signs that interest you to add them to the filter—you'll see icons for those signs appear in the map data menu. To deselect a sign, just click on the icon either in the filter list or the sign list.
You can also use the "Select all" button at the bottom of a category list to filter for all the signs in the category. Note that you can scroll the sign list to reach its bottom—just use your mouse scroll wheel. To deselect signs from the whole category, you can click on the "Select all" button again. To clear all sign filters, just flip the "Traffic signs" switch off and on again in the "Map data" menu.
You can close the traffic sign browsing windows at any time by clicking the cross at the top right corner or the "Map data" menu button. Your applied filters will remain active and you can access them and the search box any time by just clicking on the "Map data" menu button again.
When you click on a traffic sign icon on the map, you'll be presented with a set of images where this sign has been detected.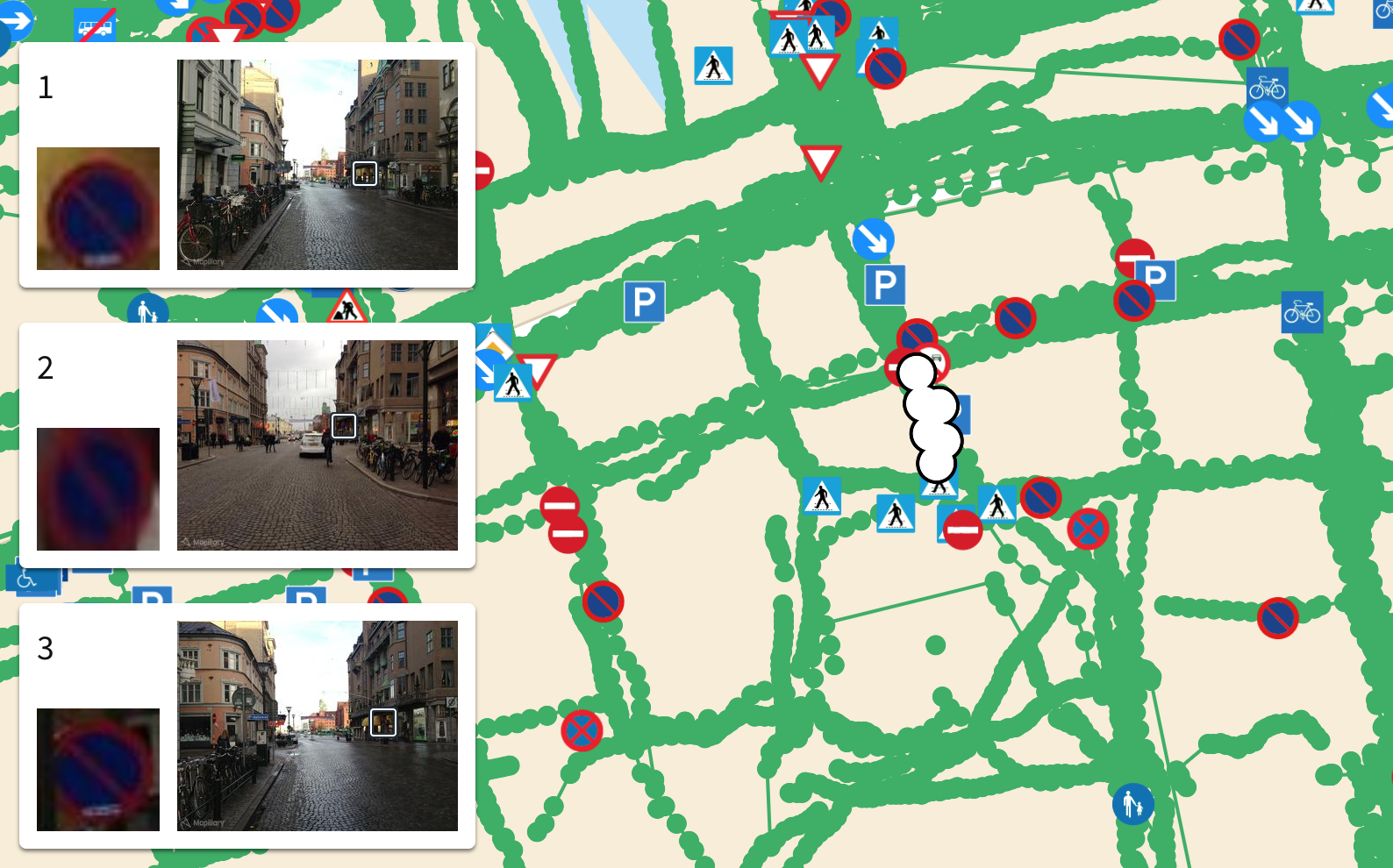 Click on the image thumbnail to open the image and see the detection with its bounding box.