In a lot of cases, you will want to use a mount for your phone or camera when you capture. This article will compile Mapillary's list of recommended smartphone car mounts and will update as we test out more mounts.
Note: Mapillary doesn't recommend using your phone when capturing while cycling. With most bike mounts, it's hard to secure your phone properly, so you may risk losing and/or damaging it. In addition, most phones can't handle the motion blur very well that comes with cycling. We recommend that you use an action camera instead.
Mapillary highly recommends the Panvox Magnetic Car Phone Mount:
Mount comes with simple instructions to assemble

Magnetic head is used to attach your phone to the mount by sticking a magnet to the back of your smartphone -- the magnets make for a sturdy hold

Base of the mount is also set up in such a way that it's very easy to make the necessary adjustments to get a good angle of the road

Be aware that the adhesives are really strong, so be careful when placing them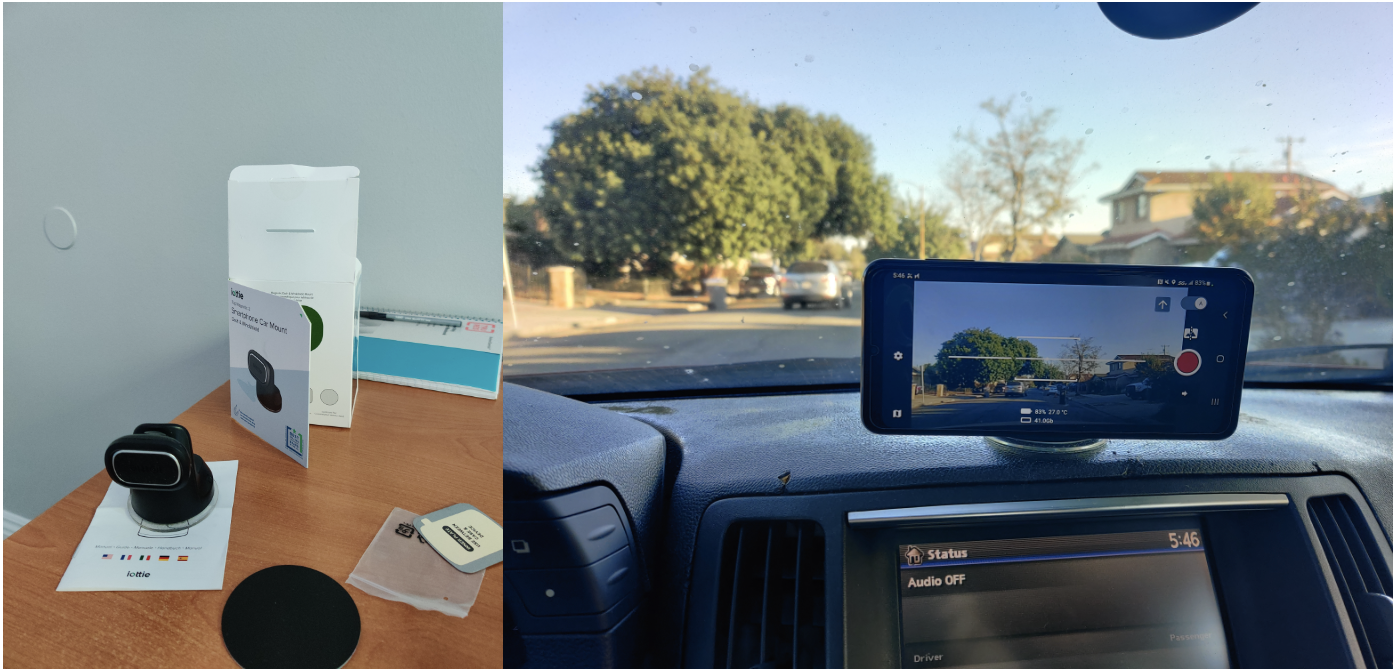 Mapillary also recommends the iOttie iTap Magnetic 2:
Mount uses a suction cup and magnets to attach to your dashboard/windshield and your phone, respectively

Mount also comes with a protective film you can stick to your phone to avoid any cosmetic damage when attaching the adhesive magnet

Extremely simple setup, but it can be difficult to adjust your capture angle once it's attached to your car, so be careful when doing so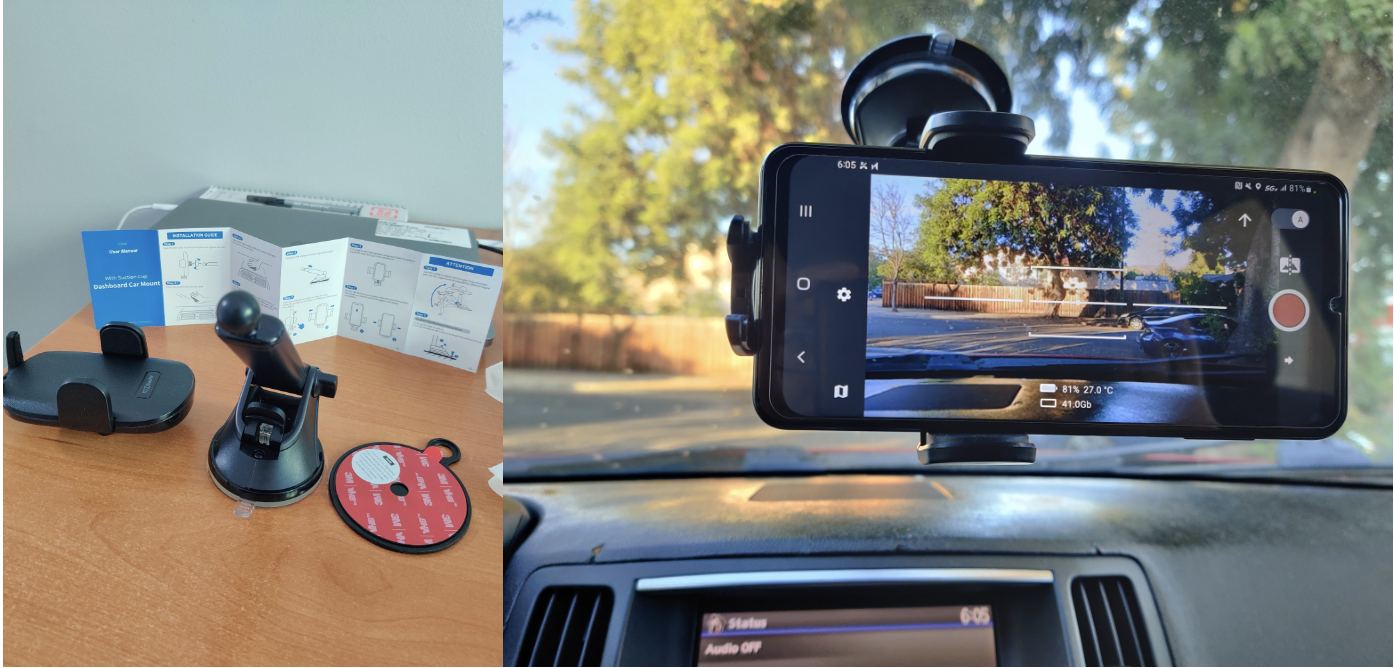 Mapillary also recommends the APPS2Car Suction Cup Phone Holder:
Remarkably easy to set up – it's as simple as connecting one piece (the part that holds the phone) with the base, which has a suction cup on the bottom

Comes with an optional sticky pad in case you need more grip strength

Easy to use and reliable

Ball joint design makes it easy to adjust the mount for an optimal angle of the road while capturing imagery
Be aware that you might have to search a bit to find your perfect mount and setup. What works for one person might not work for another, both due to differences in the capturing environment as well as the build of the vehicle that you're attaching the mount to.