Map features are items that we have detected in images and placed in a 3D space. Using computer vision, we recognize objects within images and reconstruct the 3D scene structure to position these objects on the map as map features.
Once your imagery has been uploaded to Mapillary, you'll be able to extract data from the images. You can preview map features on the Mapillary web under the Map data menu at the top, same where you'll find image detections.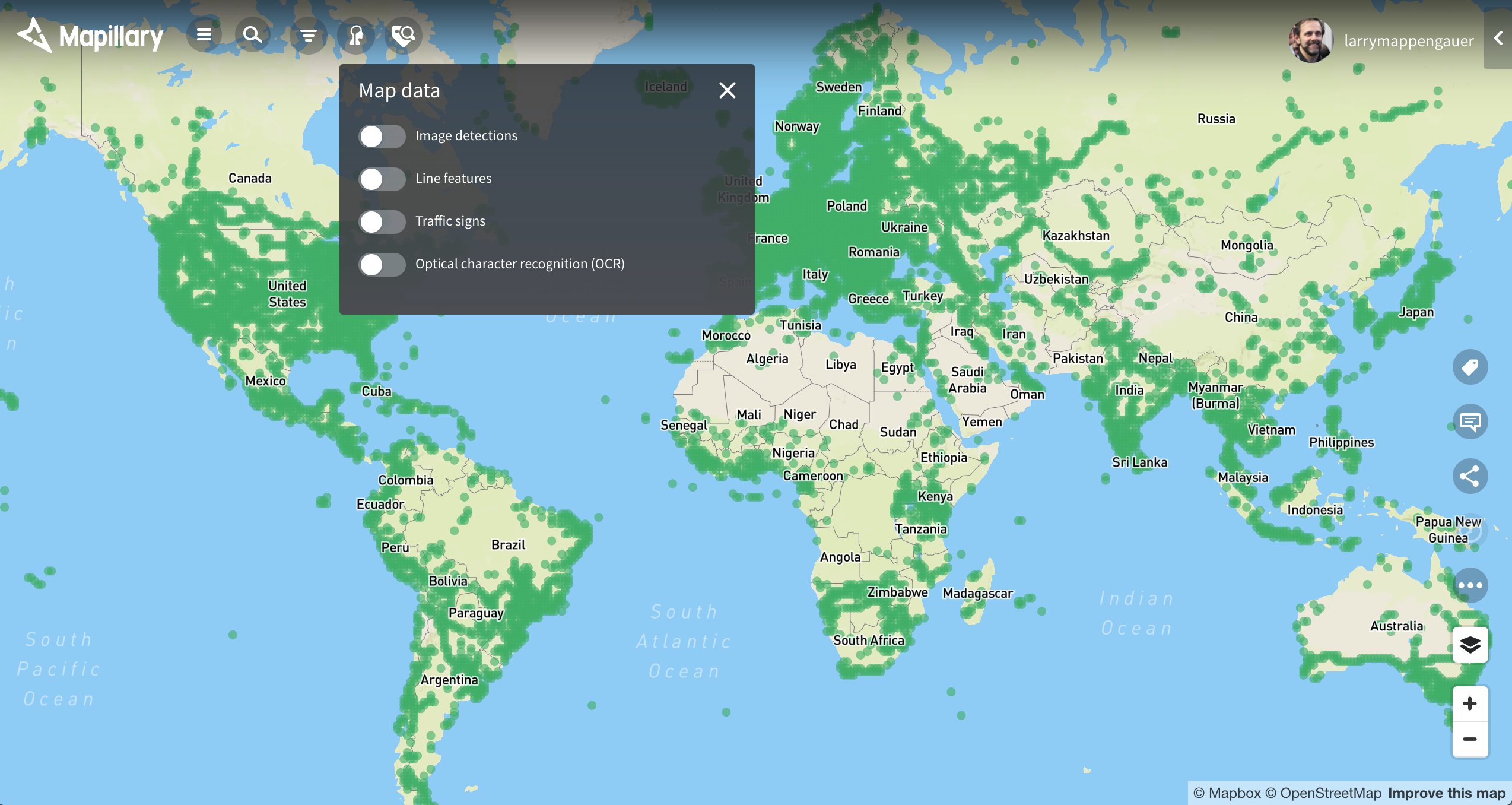 Currently, you can see traffic signs as point features (see here for the full list of traffic signs we extract), and a number of line features:
- guardrail
- service lane
- sidewalk
- traffic island
- dashed lane marking
- solid lane marking
- bike lane
- curb cut
- parking
- rail track
- road
- road shoulder
- curb
- fence
- other barrier
- separator
- vegetation
- snow
- water
Note that map features are not displayed on high zoom levels in the web app so if you can't see anything when turning traffic signs or line features on, please zoom in.
When retrieving map features as a dataset, you will get the type of the map feature and its GPS position (latitude and longitude) in a standard geospatial format (e.g., shapefile, geojson).
There are two important notes on map features.
To estimate the location of the object on the map, the object needs to be detected in two or more images. The positions of the images are then used to calculate the position of the map feature. Keep this in mind when choosing the interval of the images you capture—more images means more data points to triangulate the position of the object more closely.
The accuracy of the location of the map feature will be influenced by the accuracy of the location of the images. This is contingent on the GPS accuracy of your phone, camera, or GPS device. If high-accuracy positioning is a requirement, you might consider professional devices with enterprise-grade GPS capabilities.