Time traveling lets you compare images taken at different times. To access the Time Travel function, click on the little clock icon at the bottom right of the viewer.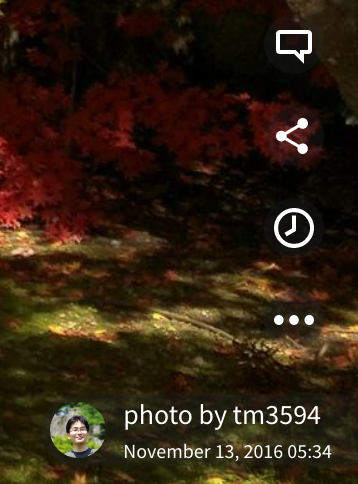 You will see a preview of the same place at other times—select one to enter the comparison view where you can use the slider for a smooth transition between the images. If the clock icon is faded then no alternative image of this spot are available (if you're looking for a great example then try this one).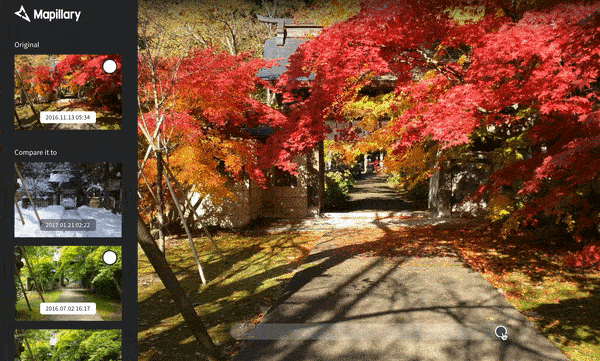 Note that the Time Travel matches are based on GPS and compass angle information, not detecting any features in the image. That explains why sometimes it may seem obvious to you that two images have been taken of the same place but there is no Time Travel available.
The Time Travel viewer has a unique URL so you will be able to share it easily. It's also possible to embed the view using the MapillaryJS tools.